Our story begins in Padova, Italy, the ancient city in the Venetian area that has been home to organbuilders since the middle ages. By the 1700s, a unique school of organbuilding had emerged in Venice, founded by Pietro Nacchini and continued by Gaetano Callido and other famous successors. The unique characteristics of this organbuilding school form the basis of the Ruffatti tradition.
The Basilica of St. Anthony, Padova

Padova's "Prato della Valle"

In 1940, three brothers, Alessio, Antonio, and Giuseppe Ruffatti, founded the firm of "Famiglia Artigiana Fratelli Ruffatti" — Ruffatti Brothers, Family of Artisans — the full and original name of the company, which remains unchanged today. Fratelli Ruffatti rapidly gained an excellent reputation and produced hundreds of instruments within just a few years. Since its founding, the firm has expanded its market area, manufacturing prestigious instruments for Northern Europe, North America, Asia, Africa, and Australia. In a very demanding North American market, they contracted and installed more than fifty instruments of large and medium size, the most of any European firm. For Italy alone, Ruffatti has manufactured more than five hundred instruments.
Fratelli Ruffatti was among the first organbuilders in Italy when, in the early 1960s, it began building new mechanical action instruments. This was at a time when, in Italy as in other countries, such a choice was seen as bizarre and extremist. We continue to manufacture and perfect mechanical action organs to this day, as well as electric action instruments.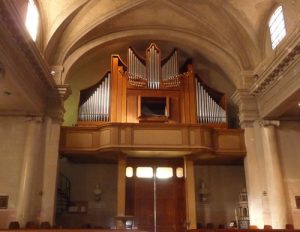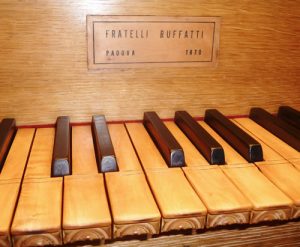 The famous two-manual mechanical action organ of the Parish Church of Noale (Venice), Italy, manufactured by Fratelli Ruffatti in 1970.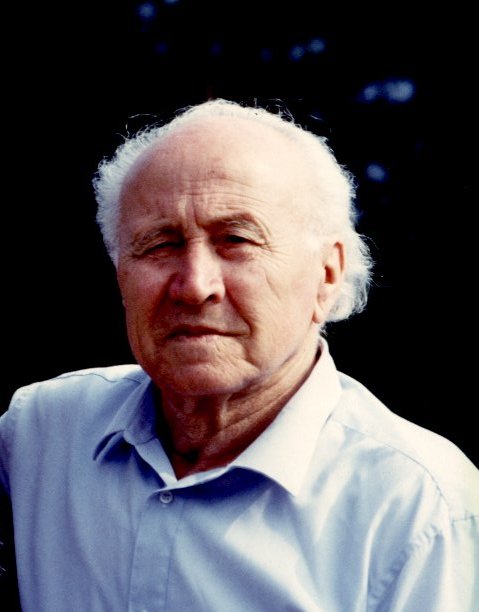 Antonio Ruffatti, co-founder
1912-2001
This tradition continues today with the second generation of Ruffatti brothers, Piero and Francesco, sons of Antonio and partners in the firm since 1968.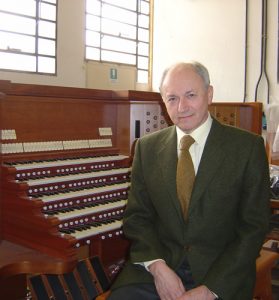 Piero Ruffatti became a partner in the firm at age 25, helping to install and design new instruments. He heads the design department and supervises manufacturing, with particular attention to technical solutions, safety and environment, and quality control. He has served two terms both as President of the Italian Organbuilders Association, and as Vice-President of the International Society of Organbuilders. He has also taught at the Italian Organbuilder's School of Crema.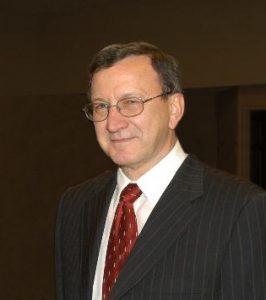 Francesco Ruffatti became a partner in the firm at age 23. He specialized in the tonal aspect of the work and became a reed and flue voicer. He is the tonal designer for the company and personally performs the tonal finishing on many new Ruffatti organs. Francesco also finishes most of the historic restorations performed by Ruffatti, and is known internationally as a lecturer on the subject. He is a two-term past president of the Italian Organbuilders Association, and has been a teacher for several years at the Italian Organbuilder's School of Crema.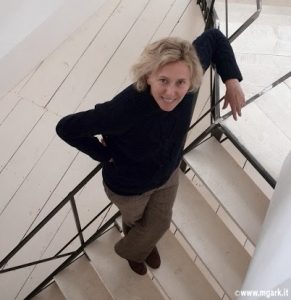 Michela Ruffatti, after graduating with a degree in architecture, Michela Ruffatti moved to London, England, where she spent seven years working for high-profile, internationally-renowned architectural firms. She has been working at Fratelli Ruffatti since 2004, where she concentrates on design, and supervision of manufacturing.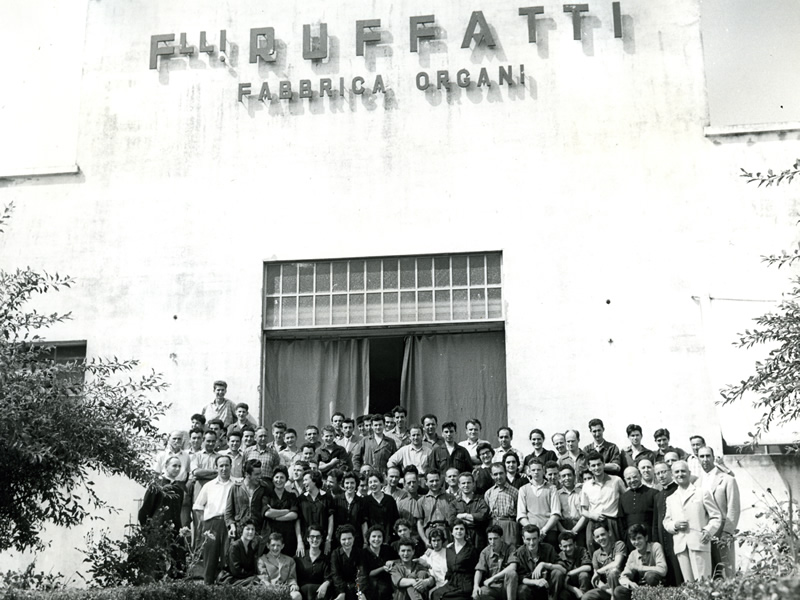 The origins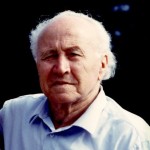 The Ruffatti family