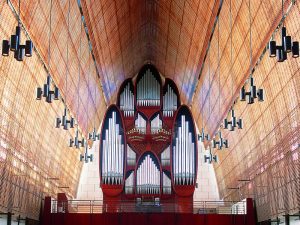 General Information and Eligibility
This triennial competition is sponsored by Fratelli Ruffatti, renowned organ builders from Padua, Italy and the Church of the Epiphany, Miami, Florida, with the intention of encouraging and recognizing talented young organists from around the world.
Any organist under the age of 30 – born after February 22, 1989 – is invited to compete in the Ninth Miami International Organ Competition (MIOC). Previous first-place winners are not eligible.
The competition is limited to the first 50 applications.
Dates and Deadlines
Friday, March 2, 2018 – Open to receive applications
Friday, June 1, 2018 – Application forms due
Friday, June 15, 2018 – Preliminary round recordings due
Friday, November 9, 2018 – Semi-final round videos due
Friday, February 22, 2019 – Final round of the competition in Miami
download Rules and Information
download Application Form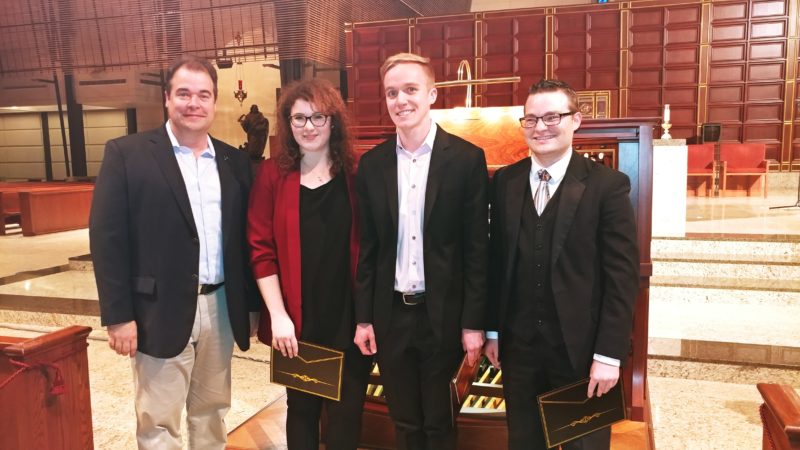 The finalists: Timothy Newby di Central Music, Ilaria Centorrino, Joseph Russell, Tyler Boehmer (winner)