More than half a century ago, most components of each Ruffatti instrument were manufactured by our own personnel. Even the blowers were produced by Ruffatti and often purchased by our organbuilder colleagues. The consoles incorporated futuristic innovations for the time, like the combination action powered by Ruffatti patented relays. Many of these systems are still in operation today and performing impeccably.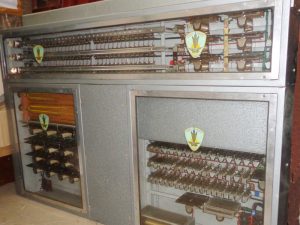 A Ruffatti electric console system built around 1960. The relays, all manufactured in-house, were of patented design. All contacts were solid silver and the entire system was sealed under glass panels with rubber gaskets. Such technology was decades ahead of its time.
When electronic components began to appear, we were among the first in the world to design and develop electronic systems to power our consoles. In 1968 we manufactured the new five manual console for the famous Aeolian-Skinner organ of Grace Cathedral, San Francisco, the first electronic console in the U.S. It made big news, and was selected for a cover story by the American magazine "The Diapason".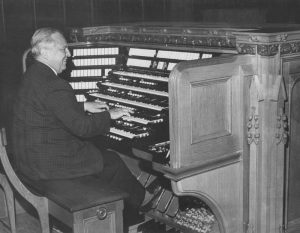 1968 – The famous organist and composer Richard Purvis at the new Ruffatti console, Grace Cathedral, San Francisco, California, USA.

THE RESEARCH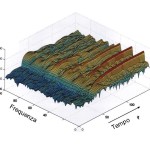 Research on sound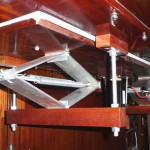 The wind supply
INNOVATION ON
MECHANICAL ORGANS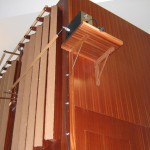 The Hyperdynamic Expression Box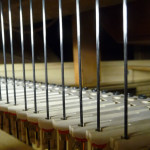 Mechanical organs