The Miami International Organ Competition 2016
The Miami International Organ Competition is a bi-annual competition, sponsored by Fratelli Ruffatti and the Church of the Epiphany, with the intention of encouraging and recognizing talented young organists under the age of 30.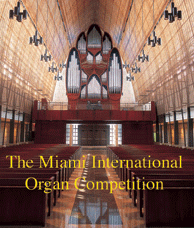 The final round of the 2016 Miami Competition was played to an appreciative crowd on Friday evening, February 26th. Enthusiastic applause rang through the sanctuary at Church of the Epiphany in Miami as the contestants put the three-manual, 61-rank Ruffatti organ through its paces. Finalists Amanda Mole, Ae-shell Nam, and Karen Arcile each played a 25-minute program.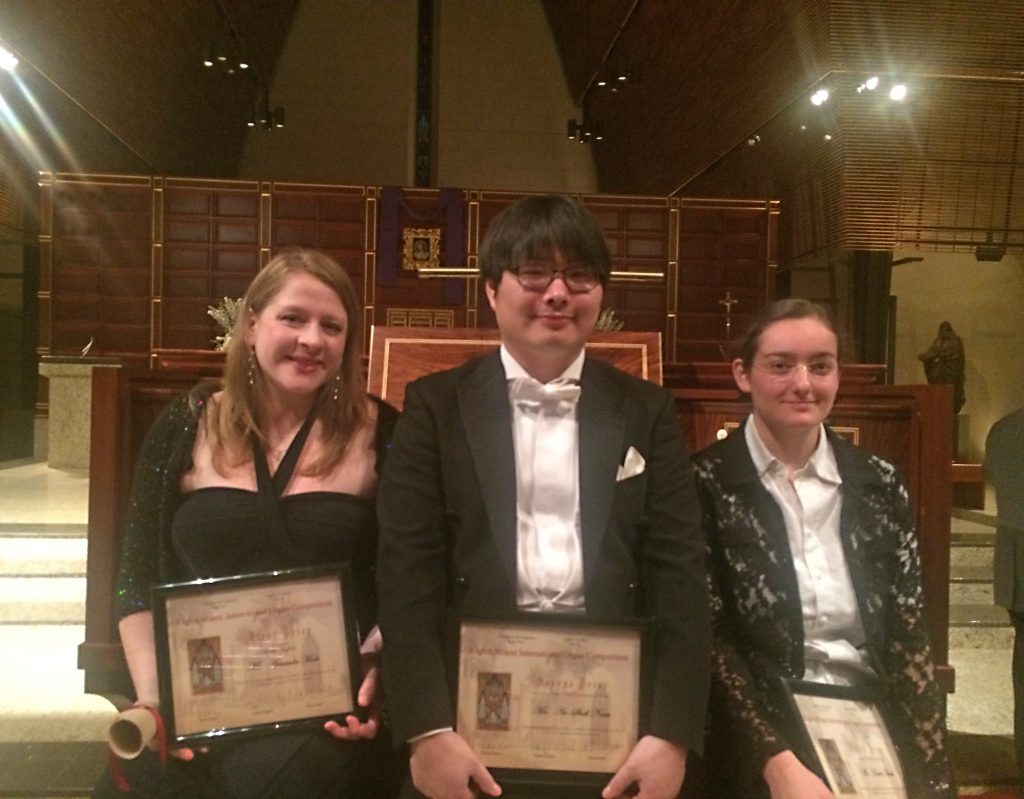 Amanda Mole, winner of the First Prize and the Audience Prize, is originally from Holden, Massachusetts and is currently a Doctor of Musical Arts candidate studying with David Higgs at the Eastman School of Music. In 2011, Amanda graduated from the Yale Institute of Sacred Music and the School of Music with a Master of Music degree in Organ Performance and Sacred Music. During her time at Yale, she studied with Martin Jean and was the only candidate in her class to receive the Church Music Studies Certificate for additional theological studies. Prior to Yale, she obtained a Bachelor of Music degree with honors at Eastman while studying with William Porter, and, prior to Eastman, she studied with Larry Schipull and Patricia Snyder. Ms. Mole has participated in masterclasses with several accomplished organists, including Jon Laukvik, Ludger Lohmann, Alan Morrison, Jacques van Oortmerssen, Stephen Tharp, Thomas Trotter, and Harald Vogel, among others. She is the first-place winner of the 2014 Arthur Poister Organ Competition, the 2014 John Rodland Memorial Organ Competition, and the 2014 Peter B. Knock Award. She was also a finalist in the 2015 Bach-Liszt International Organ Competition and a semifinalist in the 2014 Dublin International Organ Competition. Ms. Mole is a six-time winner of the American Baptist Scholarship and an eight-time winner of the National Religious Music Week Scholarship. She serves as the Director of Music at St. Michael's Church in Rochester, NY, and at Immanuel Evangelical Lutheran Church in Webster, NY.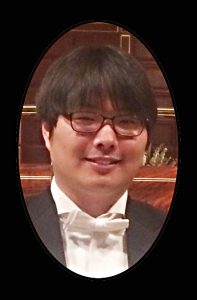 Second Prize went to Ae-Shell Nam, who was born in South Korea and began his first piano lessons at the age of six. Passionate about music, he joined the organ class at the college of art and music in Seoul where he received an excellent musical education. His concentrated on special training in Sacred Music at Yonsei University under the direction of Su-one Park and Tongsoon Kwak, expanding his musical repertoire to the 19th century. In 2011, he continued his training in the organ class of Eric Lebrun (interpretation), and in the improvisation class of Pierre Pincemaille at the regional conservatory in Saint-Maur des Fossés. He entered in Paris Conservatory (CNSMDP) at a Master level in 2013, studying with Olivier Latry and Michel Bouvard. Now he continues his education with an Artist Diploma at the Paris Conservatory, and a Konzert-examen in Hochschule fur Musik und Theater Hamburg with Wolfgang Zerer. Mr. Nam has received many awards at organ competitions, including prizes at the 4th edition of the Jang Choen-Kiais Competition in 2007, the first International Organ Competition in Lyon in 2009, the audience prize at the International Organ Competition Grand Prix de Chartres in 2010, and in 2013 he received 3rd Prize at the Cesar Franck Competition at Haarlem in the Netherlands. He also enjoys visiting museums, photography, and cooking and eating Italian food.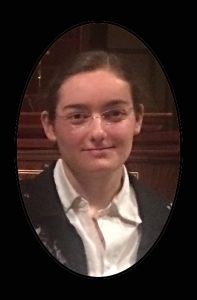 Karen Arcile claimed Third Prize in the competition. She was born in France at Chateau-Gontier on the 15th of August 1991, and started playing the organ at six and half years old in the class of Pierre Lucet. She began advanced studies at the conservatoire of Nantes in 2004 in the class of Michel Bourcier, and she obtained a Diplome d'Etudes Musicales in organ in 2008. At the same time, she also studied solfeggio and composition. She obtained another Diplome d'Etudes Musicales in 2010 and a Prix de Perfectionnement in 2012 at the Conservatoire of Caen in the class of Erwann Le Prado for the organ, where she also studied Music History and Analysis. In 2014, at the Conservatoire of Saint Maur des Fossés, Ms. Arcile obtained a Prix de Perfectionnement in the class of Eric Lebrun, and also the Prix Bach Monsaingeon. She also participated and was a finalist at international contests such as Grand Prix J.L. Florentz at Angers (France), Grand Prix de Chartres, Biarritz competition (France), and Orgues sans Frontieres at Dudelange (Luxembourg). She was a participant in many organ festivals, including Argentan, La Lucerne, Coutances, Prieurale of Cunault (France). She has performed many concerts in France, including at St. Pol de Leon, Carhaix, Angers Cathedral, Gisors, Fontainebleau, and Paris. Along with concert activities, Karen Arcile teaches organ and piano and serves as organist in Laval (France). During her spare time, she enjoys painting in oil and watercolor.
Visit us on Facebook to see more photographs