Visit the Ruffatti workshop and view manufacturing techniques that combine tradition and innovation

The fascinating story of the restoration of the oldest organ in Malta, built in 1579.

DVDs ON ORGANS MANUFACTURED BY FRATELLI RUFFATTI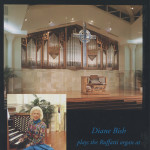 Organist: Diane Bish
Organ: First Presbyterian Church, Naples, Fl, USA
Title: The Colors of Ruffatti
Music by: Sigfrid Karg-Elert, Thomas Arne, Joseph Haydn e altri
Produced by: Diane Bish, Nancy Daley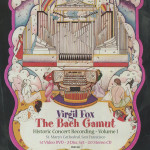 Organist: Virgil Fox
Organ: St. Mary's Cathedral, San Francisco, Ca USA
Title: The Bach Gamut
Music by: Johann Sebastian Bach
Produced by: Seemusic DVD SMD-041
Organist: Richard Morris
Organ: Spivey Hall, Clayton State College, Morrow, Ga USA
Title: Heavy Organ – Tribute to Virgil Fox
Music by: Mozart, Reubke, Hebble, Franck
Produced by: Seemusic DVD SMD-032
VIDEOs ON ORGANS MANUFACTURED OR RESTORED BY
FRATELLI RUFFATTI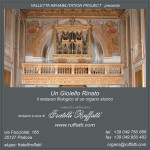 The history of the restoration of the oldest organ in Malta, featuring some extremely rare and archaic characteristics typical of its predecessor medieval organs, which, fortunately, survive in this instrument.
Organ built in 1579, attributed to Raffaele La Valle
Chapel of St. John, Co-Cathedral of Valletta, Malta
Produced by: Valletta Rehabilitation Project and Fratelli Ruffatti
The process of design and craftsmanship of the instruments created by Fratelli Ruffatti.
Blending sophisticated artisanship with research and innovation.

MEDIA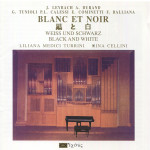 CD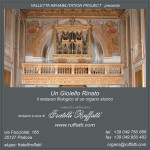 DVDs Videos