The Parish Church of Boteå, in the Diocese of Härnösand, Sweden, is a small but very important
medieval building.
Originally built in the 12th century, it was transformed several times, and completed in 1662 with the addition of a sacristy. A freestanding bell tower in the Swedish style was added in 1788.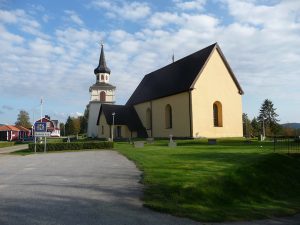 A 13-stop two-manual electro-pneumatic organ built in Germany in 1954 and located over the rear gallery had served its time and become unreliable after sixty years. A broader tonal scheme was desired, to expand the role of the instrument beyond mere accompani­mental duties. Three firms were invited to submit quotations for a new instrument, and Fratelli Ruffatti was awarded the contract in August of 2015.
Sweden has a long and honored tradition of having mechanical action instruments in its churches. The tracker organ proposed by Ruffatti, which introduced innovative features and a non-conventional tonal scheme by Swedish standards, was preferred over a more traditional approach. A detached console will allow better use of the space in the balcony for organist and choir, and will allow the performer to better hear and judge the tonal output of the instrument. To achieve a light and responsive touch at the keyboards, horizontal tracker runs made of carbon fiber wire will be used. This material is ten times lighter than traditional wooden trackers and is totally unaffected by changes in weather, a potential problem in colder climates.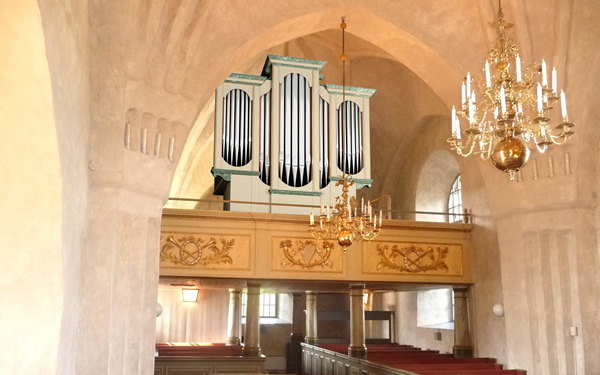 The stop action in Boteå will be electric, utilizing solenoids to pull the sliders. This is nothing new in today's organbuilding, but the solenoids that Ruffatti will use are special: they are able to automatically detect the resistance of the sliders, and adjust their pull force accordingly. This will be especially helpful during the dry winters of northern Sweden. With these "smart" solenoids, the speed of the slider movement is not affected in the least by varying environmental conditions.