Buckfast Abbey, located in Devon, England, is the only English medieval monastery to have been restored and used again for its original purpose.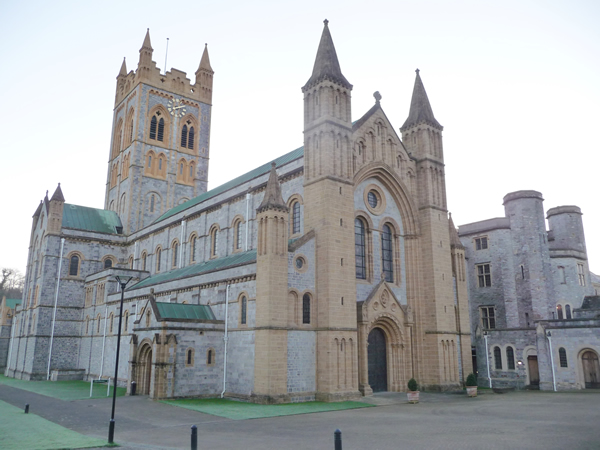 The first Abbey was founded in 1018, and grew throughout the Middle Ages until it was closed in 1539 by King Henry VIII. Originally of the Cistercian order, it became the home for a group of Benedictine monks exiled from France in 1882. Over a period of a few decades the original buildings were totally restored and new buildings were added to offer hospitality to visitors and to host the many activities of the monastery. The Abbey church, whose outside walls are made of local blue limestone, was totally rebuilt in the exact location of the original building, which had been demolished over the centuries. One of the monastery's many intriguing accomplishments is the quadruple-helix Archimedes screw, a huge metal assembly which is operated by the water of the nearby river Dart. It produces enough energy to run the entire Monastery complex as well as the nearby village.
At the end of 214, the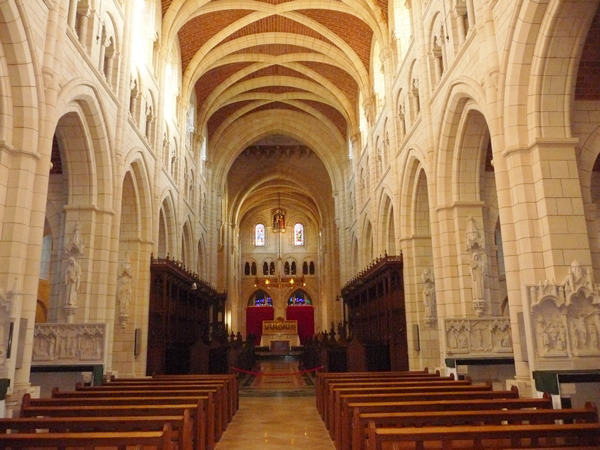 monastic community decided that it was time to acquire a new, important pipe organ that would not only fulfil the needs of the daily monastic office, but also provide support for the strong choral tradition, which is flourishing under the present Director of Music, Philip Arckwright. One of the requirements was a rich variety of tonal colors, to encourage creativity and to provide the versatility needed for a vast musical repertoire. Several leading organbuilders were contacted from various European countries and from the United States, and a number of proposals were carefully examined. It is our honour and privilege to announce that Fratelli Ruffatti has been chosen to carry out this very prestigious project.
Ph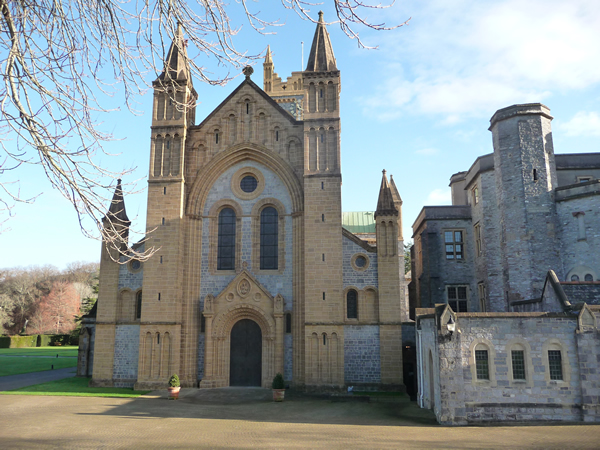 ase one is alreay under way. When completed, the instrument will have 100 ranks of pipes and will be divided into two main sections: the Quire organ, with four manual divisions and pedal division; and the Gallery organ, with two manual divisions and its own pedal division. Both organs will be controlled by either of two four-manual consoles, one of which, located in the Quire area, will feature electrically-powered height-adjustable manuals and stop jambs.