In a Ruffatti organ, the various divisions are placed for optimal balance and egress of sound in the building.
Access and Maintenance
Of great importance for an organ's livelihood is easy access to all parts for maintenance and tuning. We design specific walkways to allow technicians to get to all parts of our organs.
Solid mahogany walkboards are positioned at whatever levels are necessary, easily reachable by wooden ladders which are custom-built for every organ.
When space is limited, we find logical ways to organize walkways, often utilizing special and innovative design.
An example of creative design: hinged walkboards that can 'disappear' when not in use.
Factory pre-assembly
Every Ruffatti organ, regardless of size, is assembled in our factory prior to packing and shipping to its final destination, to ensure that all parts fit and work correctly. Any problems that may arise are solved in the factory, where design and manufacturing support is available, thereby reducing on-site installation time and guaranteeing precision.
Factory assembly of part of the 4-manual organ for Uppsala Cathedral in Sweden.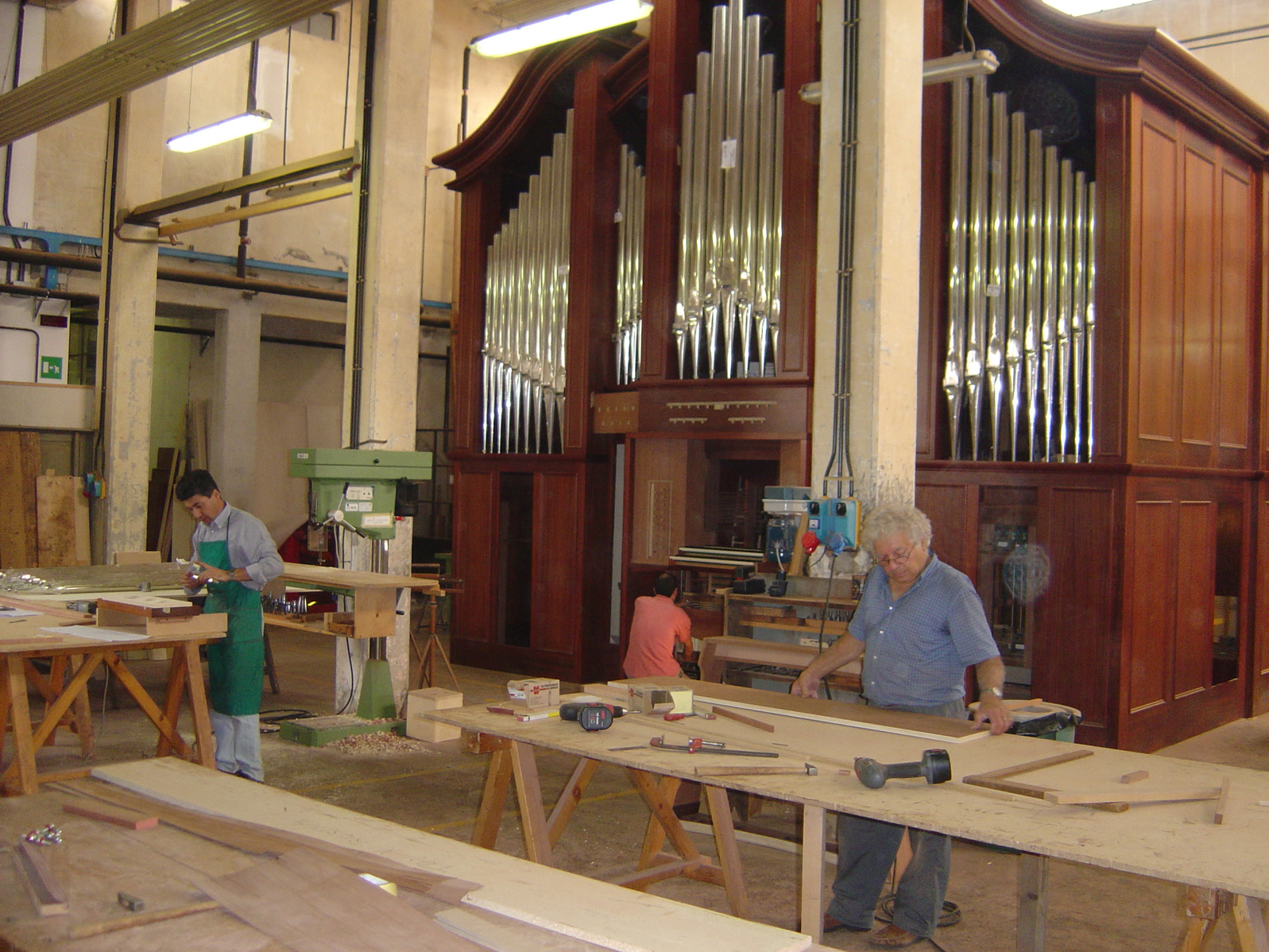 Considering the complexity of a pipe organ, this is a very important part of the construction process.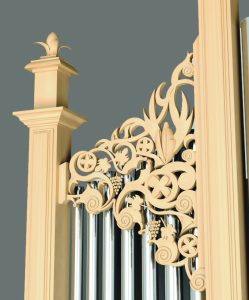 Computer design and 3D renderings

HOW WE
BUILD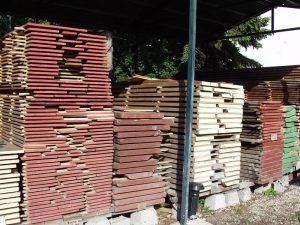 Materials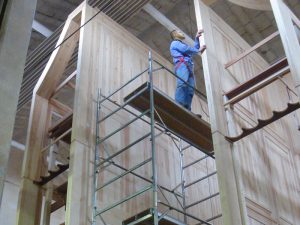 Organ Design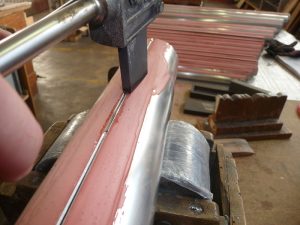 The pipes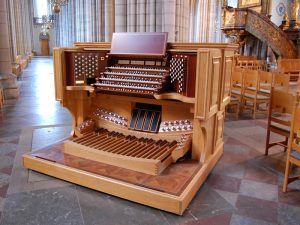 The consoles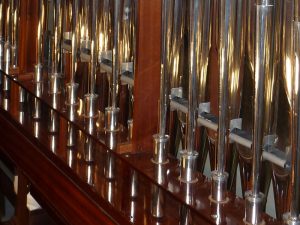 Windchests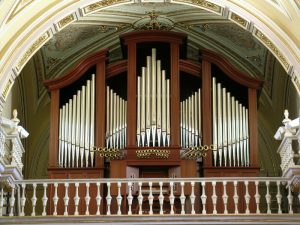 Innovative mechanical organs