Soprano saxophone with the pipe organ
A new CD by the ensemble "Riverberi", by  Pietro Tagliaferri and Stefano Pellini, features some of  the most loved pieces by Händel, among which the second suite of Water Music, the Music for the Royal Fireworks, and  the famous aria "Lascia ch'io pianga" from  Rinaldo. The use of the soprano saxophone together with the pipe organ represents an unconventional choice, which the listener will however find intriguing and extremely effective in the performance of famous baroque music.
The organ used by Maestro Pellini is a mechanical action instrument manufactured by Fratelli Ruffatti in 1993 for the Parish Church of S. Maria Assunta in Portomaggiore (Ferrara), Italy.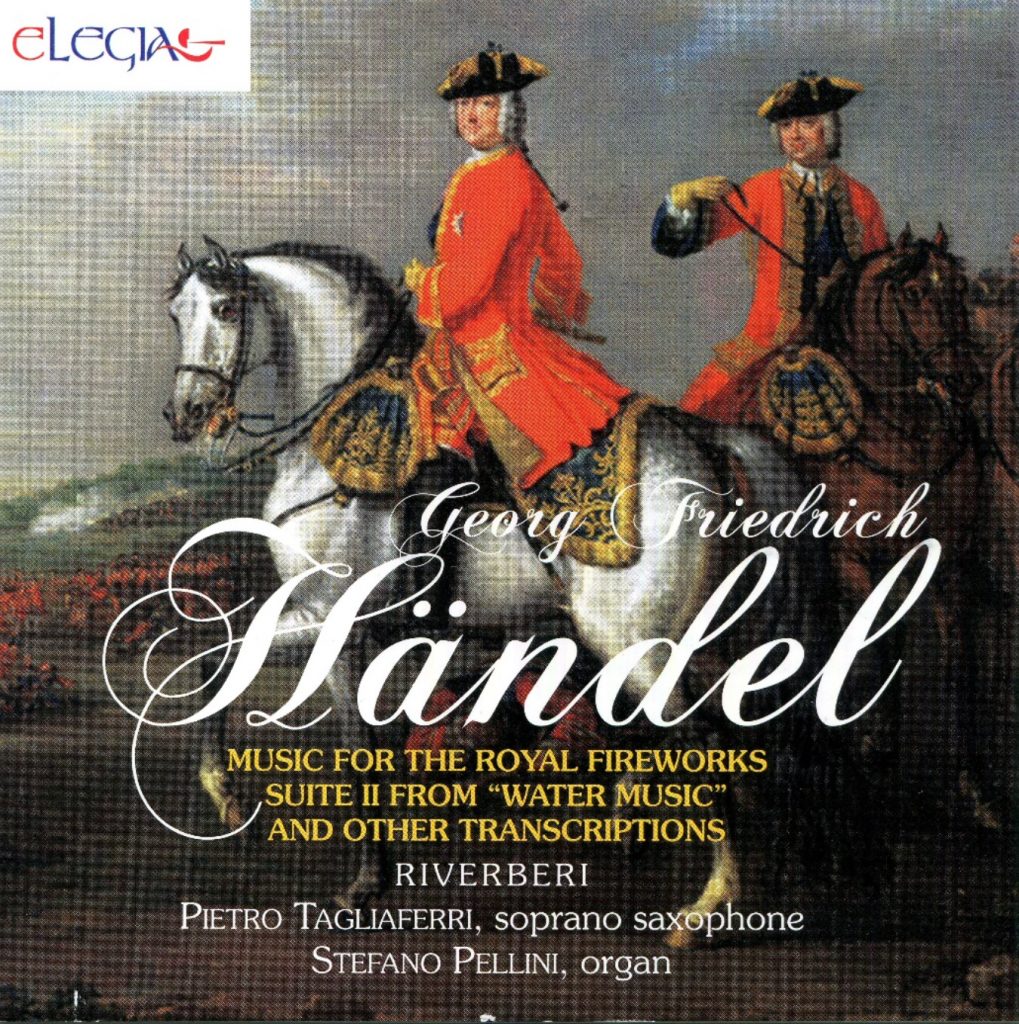 Elegia – G.F. Handel         Riverberi  P. Tagliaferri  S. Pellini         ELEORG 20079